New Patient Center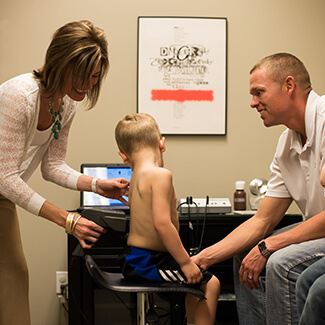 Welcome to Abundant Life Chiropractic! Our practice is open and inviting, peaceful and soothing. It's the ideal place to enjoy a reprieve from life's daily stresses and get on the path to healing. We can't wait to meet you!
Save time on your first appointment. Download and print our paperwork here:
The First Day
Please plan to arrive 10-15 minutes before your appointment to complete some paperwork. Here's what you can expect next:
A consultation
Exam
Computerized scans to determine the impact of stress on your nervous system
X-rays (taken on-site when needed)
Please allow an hour for this appointment.
The Second Day
When you return, Dr. Ann will review your scan and X-rays. She will talk about your goals and the recommended treatment plan based on everything that was gathered at your first visit. She also will make any recommendations for outside care and provide any referrals, if necessary. It is at this point that you will receive your first chiropractic adjustment.
Do I Have to Go Forever?
Those who are new to chiropractic often see the difference and impact that it can make in their health within the first few weeks of care. They start to understand and appreciate how much better their body functions. Life is better when you're feeling your best, and you may find that you no longer want to do life without the benefits of chiropractic care.
CONTACT US »
Begin your journey toward better health in our inviting and peaceful practice. Contact our West Des Moines practice today to book an appointment.

New Patient Center | (515) 226-8399