About Us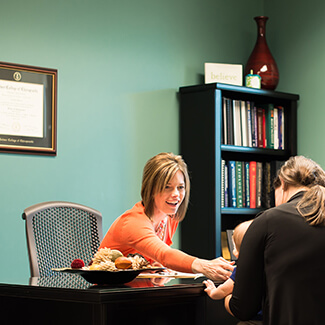 The Practice Vision
Our vision is to serve as a source of hope, inspiration and information to all individuals and families looking for a holistic, natural approach to improving the quality of their lives.
A Passion for Serving the Community
At our referral-based family and wellness care practice, Dr. Ann believes that helping people improve their health positively impacts the community. "It's truly a family affair here as all ages can experience the many benefits of chiropractic care. The more success I see with people changing their lives, the more passion and drive I have for serving the community," she says.
A TEAM APPROACH TO CARE
From the moment you walk through our doors, you will feel cared for. Dr. Ann has a genuine concern for the welfare of every patient. Abundant Life Chiropractic is a place where you will feel heard and get the guidance you need to get on the path toward optimal health and wellness. "My ideal patient is someone who wants to take some responsibility for their health and do the suggested actions I give them outside the office. This team approach can help them get to where they want to go much quicker."
MEET DR ANN »
Discover the life-changing benefits of natural chiropractic care in West Des Moines. Contact us today to schedule an appointment!

About Abundant Life Chiropractic | (515) 226-8399